6 Jun 2021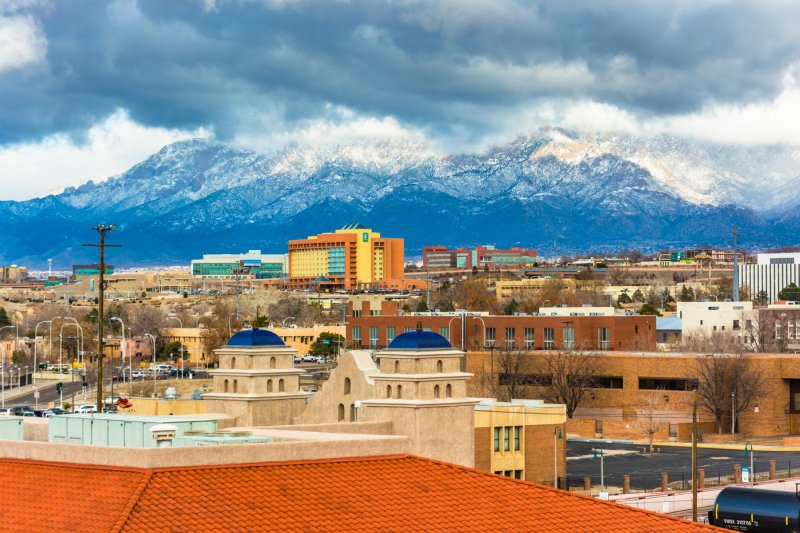 New Mexico is a hot spot destination for sure. Beautiful mountain ranges, wide-open space, clear skies, exciting entertainment, culture, and arts mark Albuquerque as the place to be. Whether you are returning or just arriving, make sure ABQ is on your radar for your next vacation!
La Villa de Albuquerque or "The Duke City" was founded in 1706 by Francisco Cuervo y Valedes, New Mexico's governor at the time. You'll find Albuquerque east of the Sandia Mountains in the U.S. Southwest.
Sights and History
Albuquerque "Old Town" is a starting point to learn about the area's history. Guided tours and ghost-seeking excursions will introduce you to the town's terrain, folklore, local flavors, and art. Centuries of traditional crafts from local cultures weave throughout Albuquerque's history. ABQ is home to over 100 galleries, rare mural walks, and studios dedicated to fine art and genuine hand-crafted jewelry native to the Southwest.
The Plaza to Plaza Tour defines a 250-year architectural construction process starting with Old Town's 18th-century foundation to the city today. A tour through the plaza spotlights Albuquerque's "Pueblo Deco" architecture inspired by Navajo, Spanish Missionary, and Zuni art styles.
Another architectural note is the turquoise doors, gates, and windows throughout the city. Turquoise minerals and color are sacred in New Mexico's Native American Culture, jewelry, clothing, and architecture. Turquoise is a traditional symbol offering a hospitable welcome, good fortune, and protection.
The Great Outdoors!
Outdoor lovers of all ages will enjoy a full roster of activities from sunrise to sunset. Tingley Beach opens at dawn, granting visitors access to catch and release fishing, free for kids under 12. Moving to the west side of town, you'll discover the Open Space Visitor's Center's 30,000-acre interpretive arena. Explore art displays, education installations, raw nature, trailblazing, and bird watching within a massive exploration core.
Step up your golf game to new highs in course diversity! Some of the top-rated golf courses exist in Albuquerque. Nature's prized visuals surround golf course settings, woodsy mountains, gentle rivers, and backdropped by high desert plateaus.
More Outdoors Activities
Hot Air Balloon Rides
Biking
Hiking
Tennis
Horseback Rides
Water Rafting
Local Cuisine
The delicious blend of New Mexican cuisine is influenced by Pueblo Native American, Spanish and Mexican flavors. A splash of ingredients from Apache, French, Mediterranean, and American cowboy Chuckwagons created dishes, unlike any other U.S. Latin food.
Evening Fun
Night owls looking for fun in Albuquerque will not be disappointed! Head towards the walkable downtown area for live music, wine bars, billiard halls, dancing, and rooftop lounge soirees. Albuquerque's casinos and resorts host fabulous concerts, dining, spas, and casinos. Gamers will enjoy playing table games, bingo, and slots. You may not be able to bet on sports in Albuquerque, but in Philadelphia, it's a totally different story. Read more about online sports betting at BetPhilly.
To wrap up a glorious Albuquerque experience, relaxing in New Mexico's infamous hot mineral springs or going to a spa unwinding with a deep tissue massage is highly recommended.
Centuries of cultural lifestyles shaped the uniqueness of Albuquerque. When planning your next vacation, hit ABQ!